Interview, Q & A
& Book Signing
Sept. 30, 2023
1:00 p.m.
Fairhope Public Library
501 Fairhope Avenue
Fairhope, AL 36532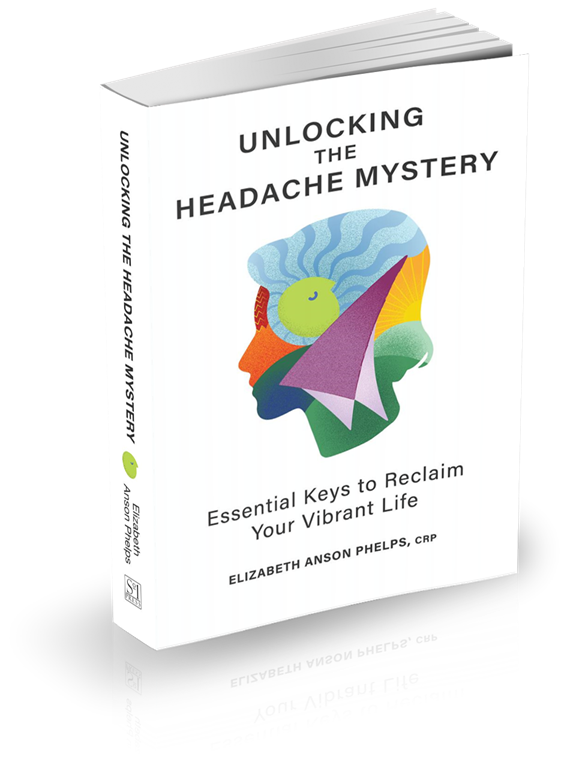 Elizabeth Phelps will be discussing her book, Unlocking the Headache Mystery, Essential Keys to Reclaim Your Vibrant Life at the Fairhope Public Library Sept. 30 at 1:00 p.m. This book was written while Elizabeth was living in Fairhope, so it's truly part of our community.
Elizabeth's work brings new perspectives about healing, and includes research, methods, and fascinating stories about her personal journey to find solutions to debilitating, chronic pain. She will discuss the mechanics of healing headaches as well a God-Given gift of eliminating head pain in others—hands-on.
Join us for this opportunity to discuss the underbelly of   healing. The presentation will  be interview style, with Q & A, and a book  signing.