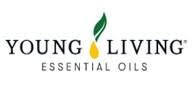 Lift your spirits and your life with these carefully selected essential oils, and learn how to use them with this important and thorough guide:
On occasion, we use selective affiliate links, which means we may earn a commission from the site linked to if you make a purchase via the link. The price you pay is unaffected by whether you click through from The Headache Mystery (i.e., on an affiliate link), or go directly to the vendor's website using a non-affiliate link. We only use an affiliate link on items we love, and would include regardless.
Links to Relevant TV Programs & Articles
ArticlesTechnology, Multitasking or Capability, Awareness and Connectedness — MIT Study on Multitasking and Technology:  The Smartest People in the World?
Watch the original program.